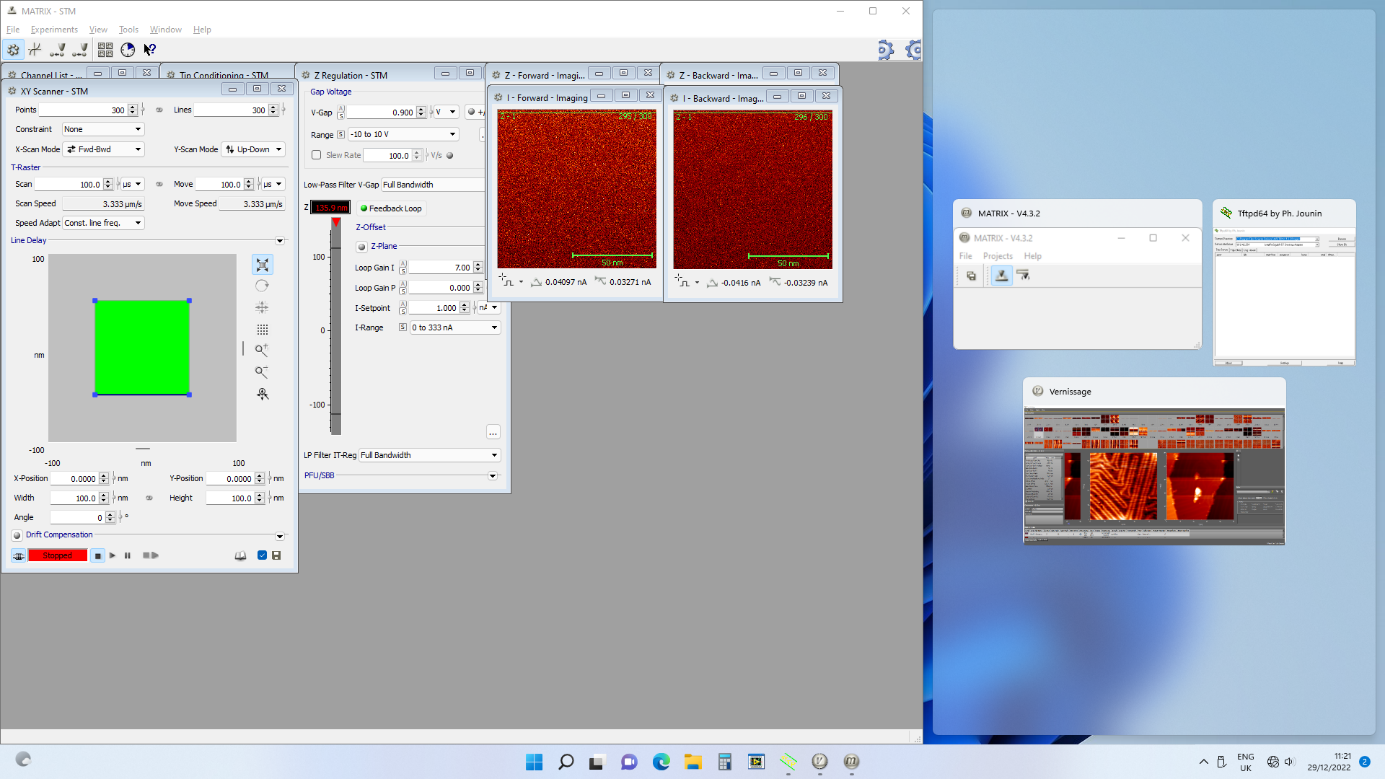 MATRIX SPM Computer with Microsoft Windows 11
At Scienta Omicron, we support the research community's need for data protection and integrity. Our well-established SPM Control System MATRIX is ready for Windows 11. Microsoft's latest operating system is designed to only run on dedicated computer hardware platforms and therefore offers up to date protection from malware and other threats.
The advanced software of the MATRIX SPM controller provides fast and complex algorithms for instrument operation, data analysis and graphical representation. It relies on carefully selected PC chipsets, drivers and firmware for a smooth and reliable user experience. The computer hardware shipped with MATRIX systems is continuously being reviewed. Updates for component firmware as well as operating system are tested for compatibility with MATRIX requirements.
Upgrading your MATRIX system to a Windows 11 based computer will ensure compliance with general IT regulations in your institution, provide a state-of-the-art user experience with the longest available Microsoft Windows support period.
Contact Us