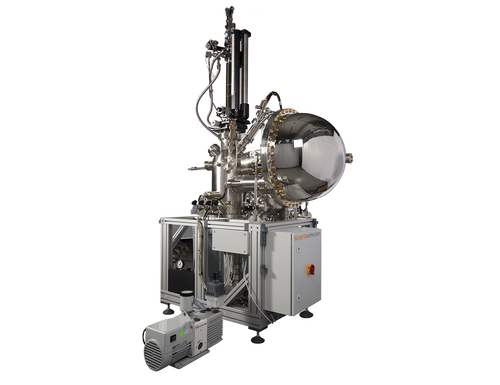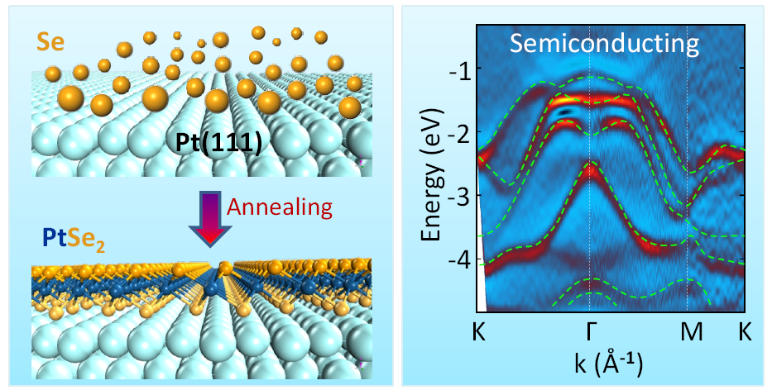 ARPES Lab
The Expert Solution for Angle Resolved Photoemission Spectroscopy
PESARPESHR-ARPESμARPEStr-ARPESnanoARPESSpin-ARPESHREELS
Comprehensive solution by the ARPES innovator and market leader
DFS30 deflector and 3D focus adjustment for precise ARPES results
Brightest monochromator VUV source with small beam spot
Proven solutions for µARPES, tr-ARPES, spin measurements, and HREELS
Integrated options for laser sources, sample preparation and LEED
Lowest temperature LHe and closed-cycle cryogenic sample manipulators
Deployed on the CREATE Platform
Angle Resolved Photoelectron Spectroscopy (ARPES) has emerged as the most powerful technique to understand the electronic structure of materials. The ARPES Lab maximises the advantages of the revolutionary DFS30 hemispherical high-resolution analyser and its patented in-lens deflector and electrostatic 3D focus adjustment. With the integrated cryogenic manipulator and advanced system software control, high resolution full 3D ARPES band-structures are precisely measured without sample motion.
ARPES is the technique for revealing the valance band structure and Fermi-level which is fundamental for understanding electron transport, band-gap phenomena and spin-related effects. The progress and development of emergent materials rely more than ever on ARPES to provide a precise understanding of the inherent abilities of complex material systems. This powerful instrument includes µ-ARPES, time-resolved and spin-resolved possibilities for advanced studies of materials including dynamics, small domains/grains analysis, twistronics, and topological insulators.
As part of our CREATE Platform, the ARPES Lab can be quickly configured to meet exact requirements and functionality. The proven design framework provides shorter product lead times, complete system testing, and immediate system drawings and installation requirements. Beyond being the leader in ARPES technology, Scienta Omicron also provides our "Materials Innovation Platform (MIP)", combining the ARPES Lab with other techniques including deposition, and additional analysis capabilities with complete UHV transfer.
The ARPES Lab has superior magnetic shielding supporting high quality measurements with low kinetic energy laser sources. We use the most advanced and lowest temperature cryogenic sample solutions with up to 6 axis motion, closed-cycle models, variable temperature operation and other experimental options. System pumping, control and design provides the best UHV environment, even when operating with VUV sources, to ensure sample integrity and long sample lifetimes.
Intelligently integrated with superior automatization and PEAK software control for data acquisition and MISTRAL for system and vacuum control, the ARPES Lab delivers the powerful ARPES technique as an accessible and reliable measurement tool.
Contact Us
Email: info@scientaomicron.com
Specifications
Energy resolution, DFS30 analyser
< 1.8 meV (< 1.0 meV with DFS30-8000 version)
Electrostatic 3D focus adjustment
Deflection mode for full cone detection
Angular resolution, DFS30 analyser
Magnetic shielding, chamber
< 500 nT (< 100 nT with double mu-liner)
Base pressure, analysis chamber
Fast He pumping (tandem turbo pump)
Motorised manipulator axis
x, y, z, polar, azimuthal, tilt (models with 4 – 6 axis available)
Manipulator temperature range
From < 3.5 K to 400 K, preparation heating stage available in parallel
Counter heating for temperature stabilisation
Ultra-stable, modular, high voltage electronics
Software
MISTRAL System Control, PEAK Analyser Control Software
For full specifications and more information about product options, please do not hesitate to contact your local sales representative.