We are sorry. This instrument is obsolete. Please have a look on our newest products
Results
Semimetal-to-Semiconductor Transition and Charge-Density-Wave Melting in 1T-TiSe2-xSx Single Crystals
The transition metal dichalcogenide 1T-TiSe2 is a quasi-two-dimensional layered material with a phase transition towards a commensurate charge density wave (CDW) at a critical temperature Tc ≈ 200K. The relationship between the...
Reference systems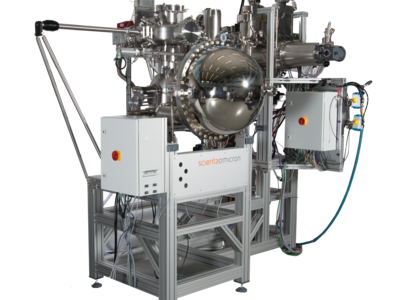 Combined ARPES and MBE System for Novel Materials
A multi-technique system, consisting of a Molecular Beam Epitaxy (Lab10 MBE) module and an Angle-Resolved Photoelectron Spectroscopy (ARPES Lab) module. It is configured for in-situ investigation of novel intermetallic compound materials and coupling to an existing transfer line in a clean room laboratory.
more
Services & Spare-parts
For spare parts, please check the service product finder or contact the service team.